Astrology Made Simple: From Self Sabotage to Success

Are you tired of making the same mistakes over and over again?
Do you want to know the secret to all Your Answers specific to you?
Are you stuck in a cycle of self sabotage?
Do you want to get out of your problematic patterns and habits you've been living your whole life and don't know how?
Isn't it time you solved the riddles of your life and eliminated areas of self sabotage?
It is not your fault you are stuck or have been sabotaging your life. You don't have to blame anyone, not even your family. There's never been anyone like you before. There will never be anyone like you again. You need custom solutions to your unique essence. You need a blueprint to help you break free from the self-sabotaging patterns of the past.
"You cannot solve the problem from the place it was created." ~ Albert Einstein
Promise:
You have your own blueprint for success. Your success is in the map of the stars and planets that locked in the unique soul curriculum of your life. If you've been struggling to fulfill your potential, live the life you dream of and be the success you've been longing for, you have to know what secrets are encoded into your unique blueprint.
About Susan Faber, Certified Astrologer
Studying my Astrology Chart, helped get me out of financial crisis by understanding where my problem was.  I paid off $70,000+ in a short time.
I was skeptical of Astrology.  I needed evidence.  I found the information right in front of me.  My fears were released.  I proceeded to dissolve patterns where I had 'charge' or sabotage.
My husband died suddenly.  I rose above hardships.  With 2 small children, I created a successful business as an entrepreneur.  I now feel success in my purpose, with my love of learning and life.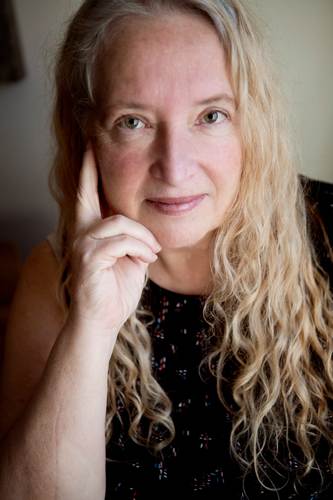 Susan's Credentials
Certified Astrologer, CAAE
Human Design Specialist (QHDL2)
Certified: AE Coach, Mediator, BodyTalk-Past Instructor
CranioSacral, Lymphatic Drainage
Reiki Master, Access Bars, Reflexology
Mastermind Group Facilitator
Distinguished Toastmaster
Author, "Women Fart Too" belief, thought patterns
Speaker/Instructor and much more…
I created the Astrology Made Simple: From Self Sabotage to Success program, to help you decode your astrological blueprint and find your right path to creating the success you deserve
This is for you if:
You have ever wanted to read the map of your life using thousands of years of wisdom
Your desire to understand your life in detail to get out of the 'muck of being stuck'
You have a willingness to move through your sabotage to create change and become aware of all sides of you: good, bad, right or wrong
You are tired of people telling you about you, and you still feel totally stuck
BENEFITS:
With awareness and direction, you can eliminate patterns causing you stagnation
Ask Susan Faber any questions, helping you dissolve sabotage using Facebook group
Interactive support with email access to Susan Faber
It is possible to stop self-sabotaging relationships, career, money, love and more
Videos you can study at Your own pace
Fun mythology stories with concepts in how it relates to you
Worksheets to make notes, step-by-step instruction
Know Your Life is NOT stagnant and it can change
Real Life examples
Print your personal Natal Chart
Deep examination on how to read your personal information
Imagine a "map" of your life.  It is a different language. As you learn to read, it becomes clearer.   You know what you want to change and how.   As you gain tools, you solve the riddles of your life with the support of your Guide, who helps you navigate.  You are able to make better decisions, find fulfillment and stop living in fear.  Sabotage no longer plagues you.
Tuition – for a limited time only $447 (regular price $997) savings of $550
Includes over 20 video lessons, worksheets, homework, Facebook group and more
In the self-study program Astrology Made Simple: from self sabotage to success, you will learn:
Module 1:  10 Planets and ASC/MH
Each planet is the actor of your life based on its location at the time of your birth

7 videos of over 80 minutes of info including printing your Personal Natal Chart

Personal, Interpersonal and Generational Planets
7 worksheets with questions to contemplate based on your Personal info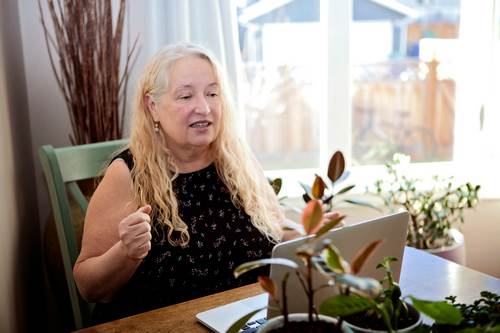 Module 2:   12 Astrological Signs
Each sign represents the roles in your life

8 videos of over 1.5 hrs of info

Fire, Earth, Air, Water
Ruling Planets, Modalities
Summary with Famous Chart to learn from
8 worksheets with questions to contemplate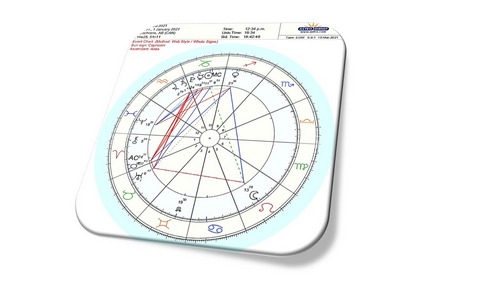 Module 3:   12 Houses
Each house is the stage of your life

7 videos of over 1.5 hrs of info

Whole House System on each of 12 houses
Putting it all together
Examples with Famous People
The Next Steps

7 worksheets with questions to contemplate
Tuition – for a limited time only $447 (regular price $997) savings of $550
Includes over 20 video lessons, worksheets, homework, Facebook group
Look, you deserve more.  Isn't it time you discover a powerful way to liberate yourself from the patterns of the past and break free from self sabotage?
PS:   Don't forget, take action now.  Stop Self Sabotaging and Start Your Success Strategy Today!
PPS:     Coming in 2022
ADVANCED MODULES
PERSONAL ONE-ON-ONE and GROUP TRAINING/COACHING